About Bones
Bones Pet Stores provide a unique experience for pet owners who want the best for their furry friends. As a locally owned retail store in Vancouver, we specialize in providing premium pet supplies to keep your pets healthy and happy.

Our products are all of the highest quality, safe, and fun. From treats to toys, accessories, practical clothing, and more, we have everything you need to keep your pets content. Plus, we stock dog and cat food of the highest quality, so you can be sure that your pet is receiving the nutrition they need. Our staff are always ready to provide helpful advice to ensure you make the best purchase for your pets.
The customer service at Bones Pet Stores is second to none. Our team members are always friendly, knowledgeable, and helpful. They are there to answer any questions you have and provide guidance when needed, so you can make educated decisions and find what works best for you and your little ones.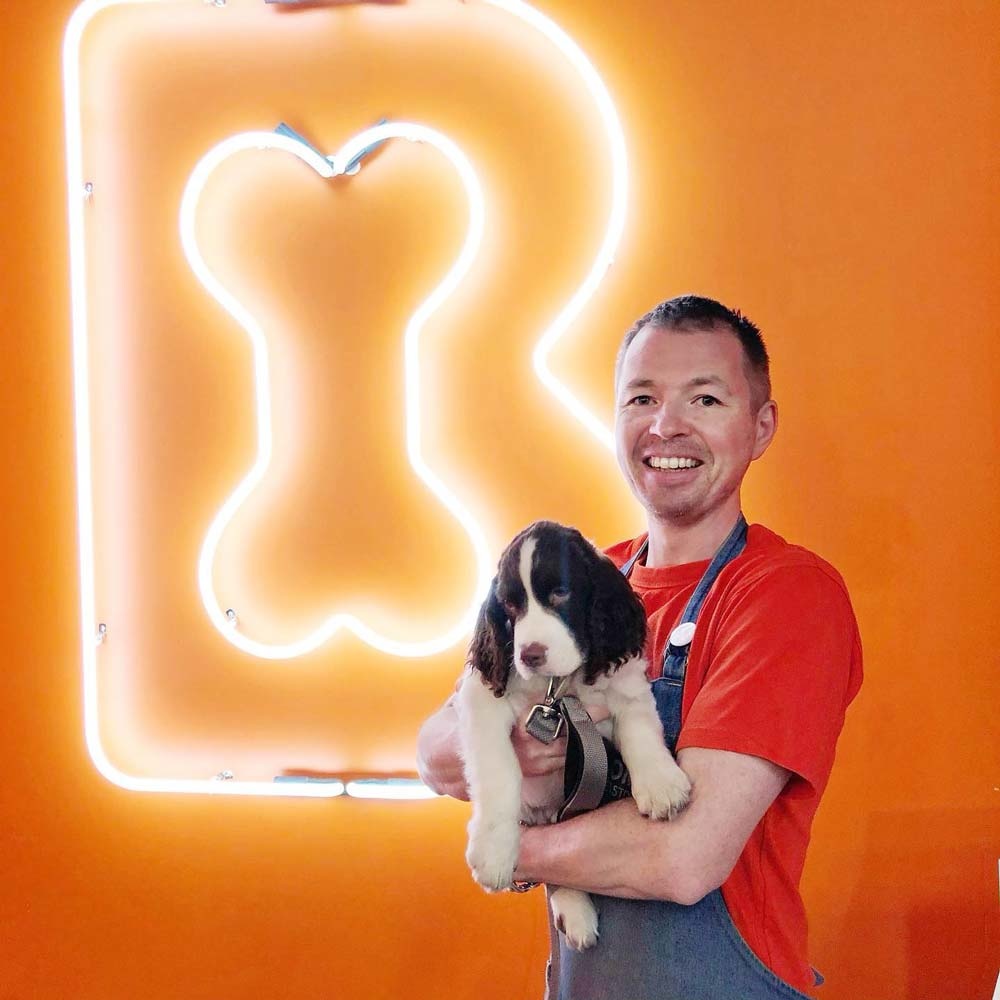 The stores themselves are modern, clean, and brightly lit, providing a comfortable environment for both you and your pets. They are conveniently located and open every day. Plus, if you don't have time to pop into the stores, same-day delivery is available through our online store.

Overall, Bones Pet Stores provides the perfect combination of quality, convenience, and customer service, for pet owners looking for premium pet supplies and solutions. So, if you are in the area and looking for high-quality pet supplies, make sure to check out Bones Pet Stores.
Nutrition is essential for dogs and cats. Without the right food that is packed with nutrition, they won't be able to grow and develop as they should. Unfortunately, there is a lot of misinformation out there when it comes to pet food and nutrition. That's why it's important to have access to accurate information and advice you can trust.
Our Team
If nutrition is something you're worried about then that's where Bones Pet Stores come in. Our knowledgeable staff are always happy to help you sift through the abundance of information out there, so you can find the best food for your pets. We take the time to explain the nutritional value of different food brands and provide guidance on which ones are most suitable for your pets needs. It really is the ultimate source for pet food.

The team at Bones Pet Stores genuinely care about the welfare of animals and understand the importance of proper nutrition for dogs and cats. With their help, pet owners can make educated decisions that will benefit their furry friends.

So, if you're looking for a pet supply store with knowledgeable staff and premium quality products, Bones Pet Stores is the perfect destination for you. Visit us today and see for yourself why we are the go-to destination for all your pet needs.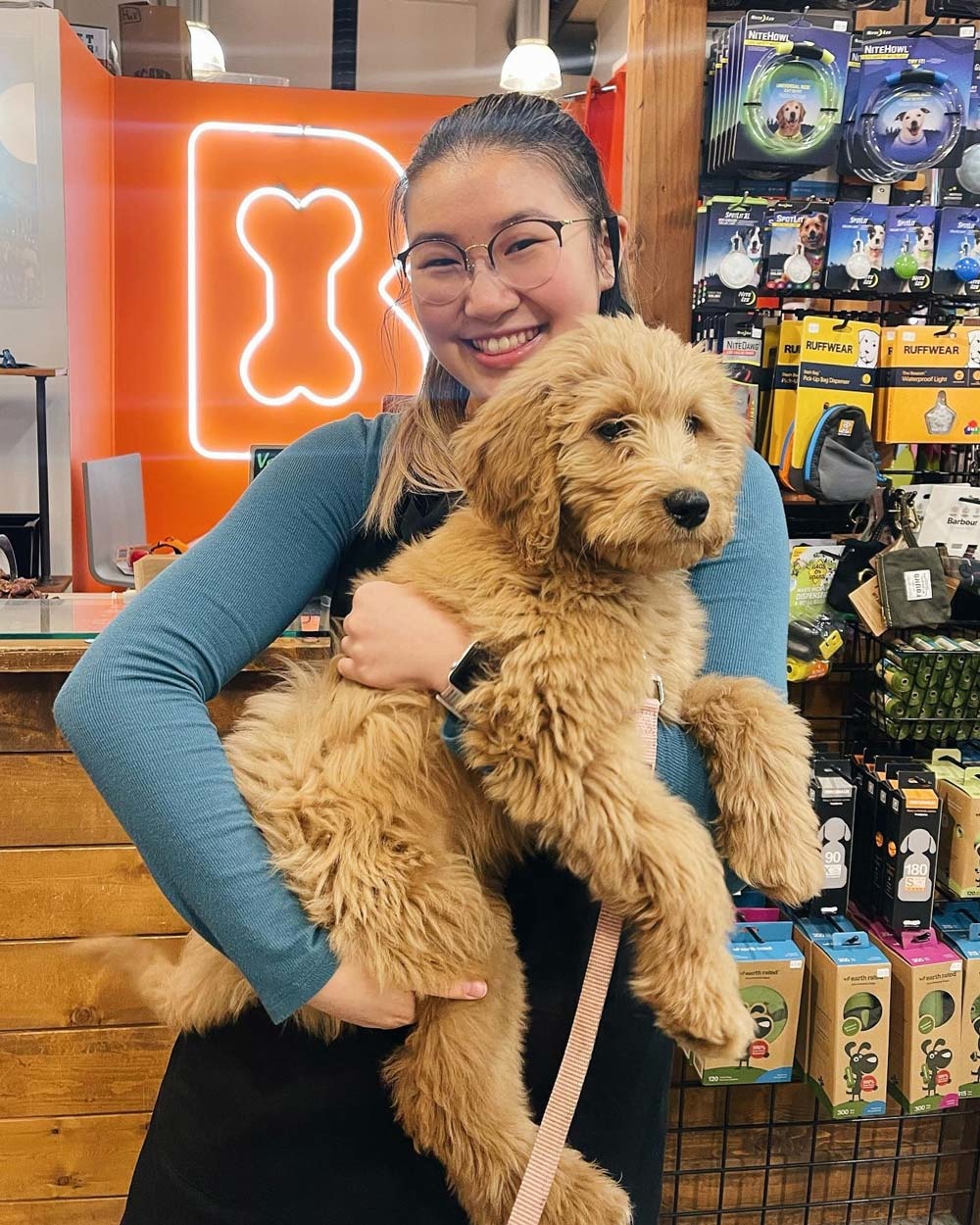 Our Products
Bones Pet Stores carry top-of-the-line dog and cat accessories from the best brands in the industry. Whether you're looking for practical items or something stylish, we have it all!

For pet owners who want the best for their furry friends, Bones Pet Stores carries renowned brands such as Ruffwear and Barbour. Ruffwear specializes in creating durable, high-quality products that are designed to handle whatever conditions your pup's adventures take them into. From collars and leashes to jackets, beds, and toys, they have everything your pup needs to stay safe and comfortable.

Barbour is another popular brand we carry. This iconic British fashion brand produces a line of stylish, functional products and apparel specifically designed for dogs. With Barbour, you can dress your pup up in a classic British style while ensuring they're comfortable and ready for adventure.

Bones Pet Stores also carry a range of other practical and stylish items for dogs and cats. From leashes and collars to blankets and beds, raincoats and life jackets, you'll find everything you need to keep your pet looking great and feeling safe.
Bones Pet Stores also offer a wide selection of products for cats. From food and treats to toys, accessories, and even litter, we have everything your feline friends need to stay happy and healthy. Our selection of premium cat food provide the right amount of nutrition for your kitty's needs. Plus, we have a range of fun toys and accessories that are sure to keep your cats entertained. If you need something to make cleanup easier, we stock a variety of litter options that you can choose from.
First Pet
Starting a new life with a puppy or kitten can be an exciting and rewarding experience, but there are some important things to keep in mind. First, it is important to make sure that your home is immediately safe for your new pet. Outfit your house with baby gates and remove any small objects or pieces of furniture that may pose a danger to your pet. Be sure to also purchase a collar and ID tag, a dog or cat bed, and food and water dishes that are appropriate for your pet's size.
When selecting food for your pet, choose something that is specifically designed for puppies and kittens since they require a different nutritive balance than adult animals. It is also very important to schedule regular vet visits so that your pet can be checked for any health issues or vaccinations they may need. As far as training and socialization goes, start the process early and use positive reinforcement and treats to motivate them. Finally, establish boundaries and rules right away so that your pet becomes comfortable within the scope you set.

Having a puppy or kitten is an exciting addition to the family, but it is vital that you do the necessary research and preparation beforehand to ensure that your pet has a happy and healthy life.